Concept
We are a reservation-based jewelry salon located in Ashiya City in Hyogo Prefecture of Japan. Since 2006, we have provided high-quality jewelry with meticulous craftsmanship to those who truly love jewelry in a relaxed, home-like atmosphere.
Let us help you accentuate your individuality through our collection of original designs, unique custom orders, and jewelry remodeling services.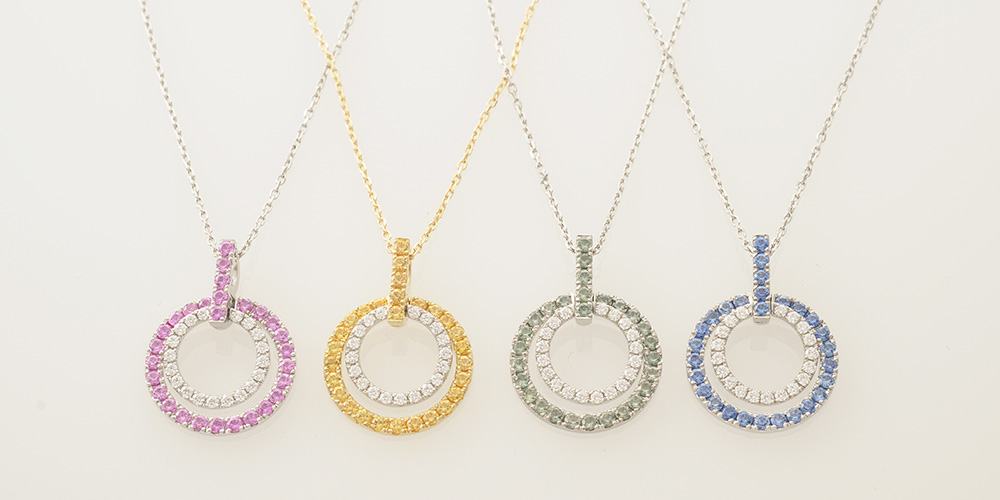 Designer

Our designer graduated from high school in New Jersey, USA, and obtained a degree in Sociology from Kwansei Gakuin University. She has completed programs at the Gemological Institute of America (GIA), including the GIA G.G. program and jewelry design program. After working at Van Cleef & Arpels, she established Lotus Collection Co., Ltd. in 2006. In 2015, she opened a salon near JR Ashiya Station. From spring 2018 to 2019, her works were also available at the "bijoux.jp" corner in the Nihonbashi Mitsukoshi Main Store, Tokyo.
Message
Initially, our work was limited to small projects for referred clients. With no physical store, we would visit clients' homes for design consultations and deliver the finished pieces. As our trusted clientele gradually grew, we were able to open our salon. Jewelry possesses the power to elevate emotions and instill the wearer with a sense of empowerment. We strive to provide our customers with special pieces that accompany their important life milestones, anniversaries, and personal growth. Why not transform your cherished bonds with loved ones and the emotions that transcend generations into tangible forms through our jewelry?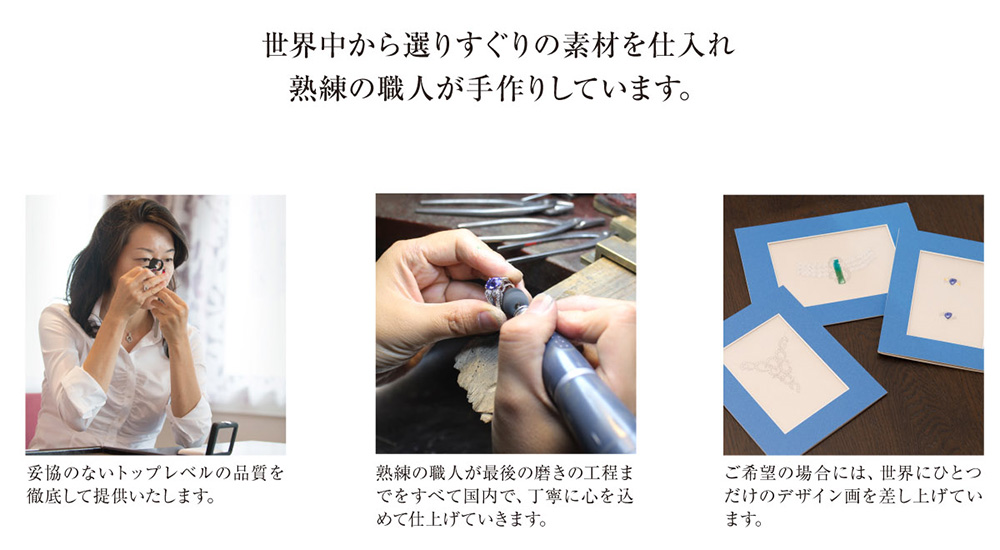 Publication

"Brand Jewelry 2014 Summer-Autumn"
"Pearl" 2015 Brand Jewelry Special Edition
"Japanese Jewelers Directory" 2016
"Japanese Female Jewelers" 2018
Nihon Keizai Shimbun- The Style 1/8/2023
Salon
Our salon operates on a reservation-only basis. Please feel free to contact us at any time.
Contact Us
Access
〒659-0093
MT Building 5F, 3-24-1 Funado-cho, Ashiya City, Hyogo Prefecture 659-0093, Japan Map