Original Collection
Using carefully selected materials and crafted by skilled artisans, our jewelry is created one by one. Most of them are one-of-a-kind pieces.
You can find the latest designs at the annual new collection exhibition.
We offer a wide range of gemstones, including lesser-known gems and those with rare cuts.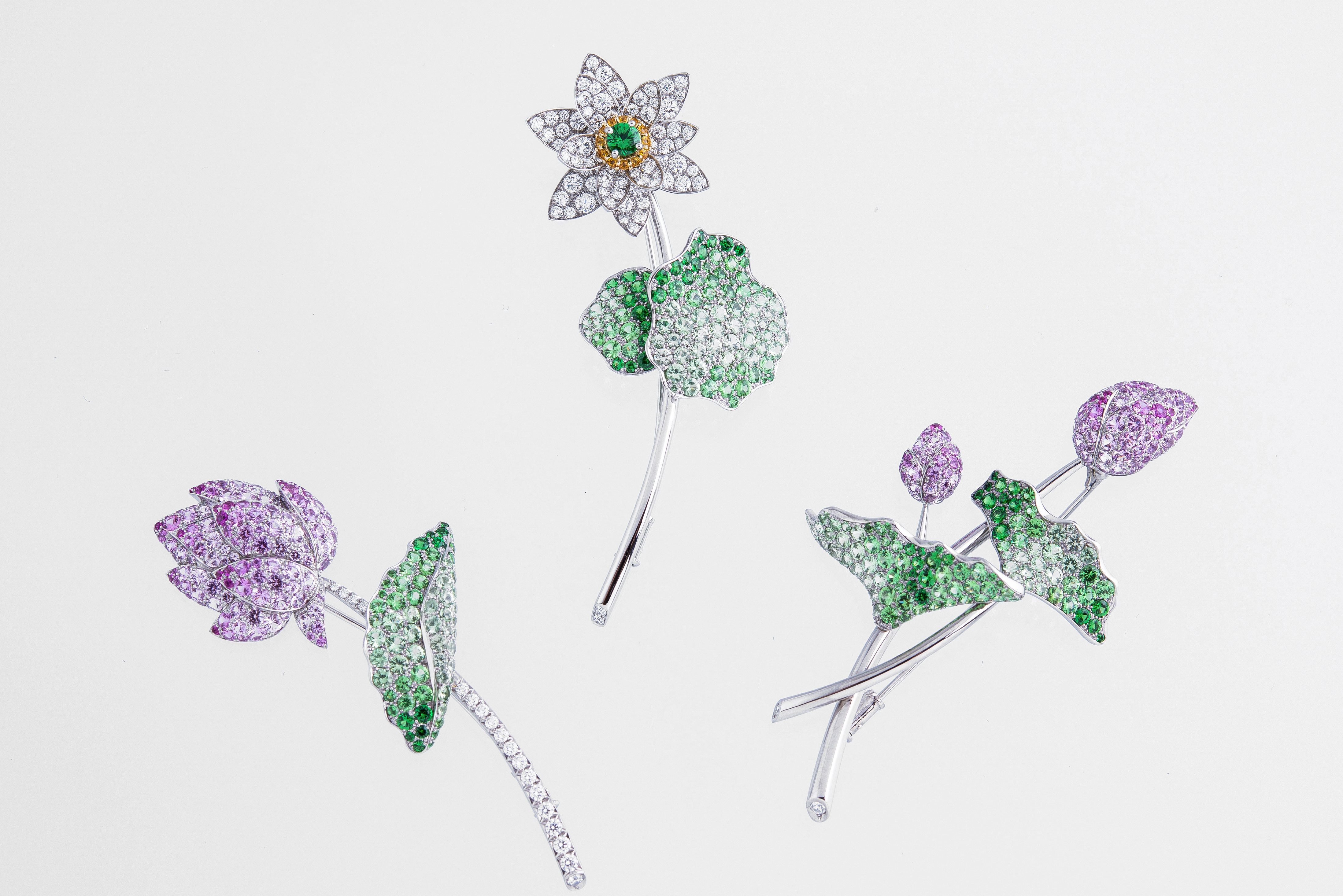 Gallery
Bespoke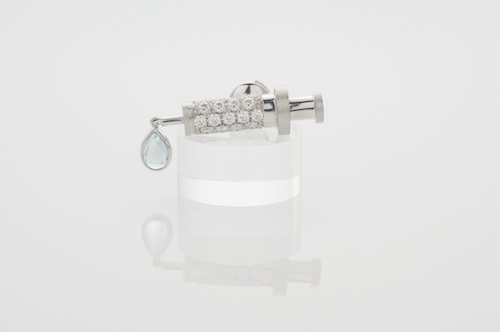 Aquamarine, Diamond, PT900, Pin Brooch
¥180,000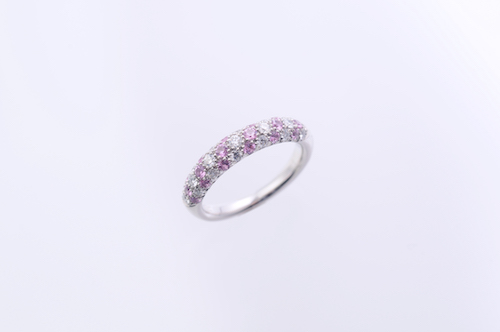 Diamond, Pink Sapphire, PT900, Ring
¥346,000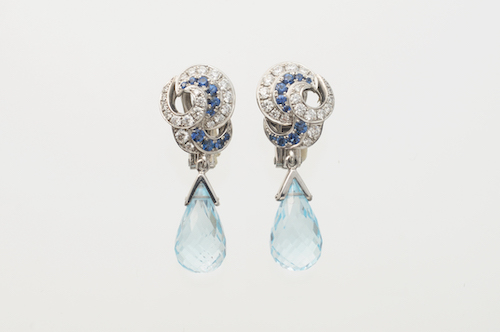 Blue Topaz, Sapphire, Diamond, PT900, Earrings
¥727,000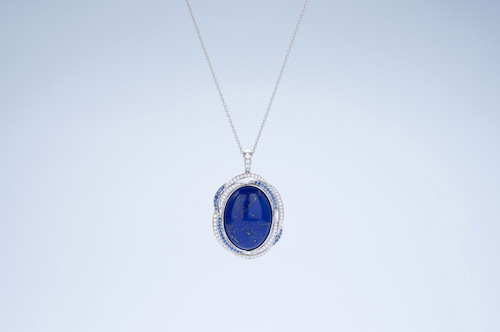 Lapis Lazuli, Diamond, Sapphire, PT900, Pendant
¥780,000
We provide full custom-order production, starting from sourcing loose gemstones based on your specifications and proposing designs.
The processing time is approximately 1 to 3 months.
If you have urgent requests such as bridal jewelry, please consult with us.
Order Processing Flow
Design consultation and gemstone request
Gemstone search (we have a large stock of loose stones)
Preparation of design drawings and estimates
Start of production (if necessary, a wax model will be prepared for confirmation of design style)
Completion (design drawings will also be provided)
If you already have a finalized design, we can start production immediately after the estimate.
The estimate is free of charge, but please understand that cancellations after the start of production can not be accepted.
One revision of the design drawing is free of charge.
Re-modeling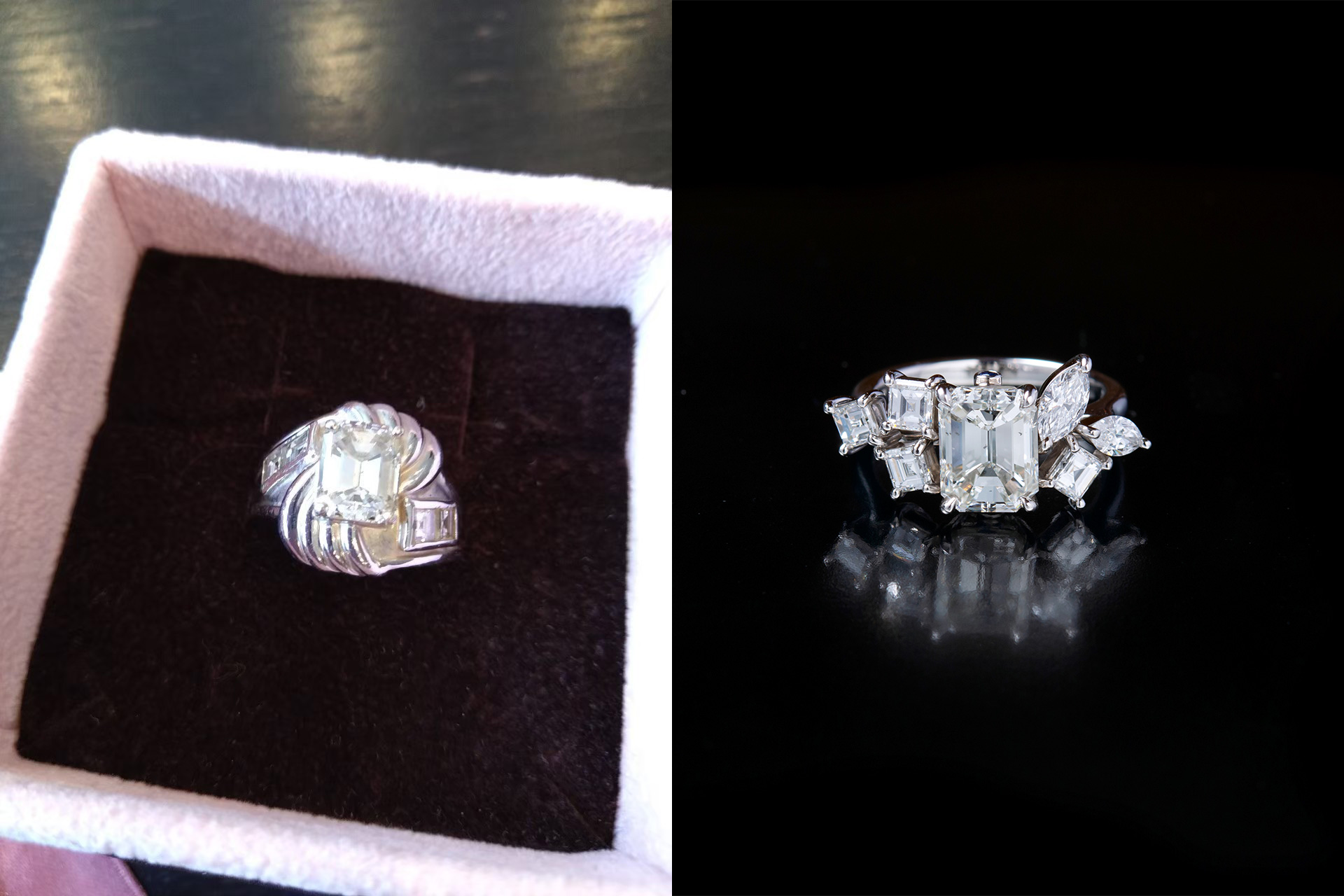 Emerald Cut Diamond Ring
Marquise Cut Diamond (2 pieces) Addition, PT900
¥440,000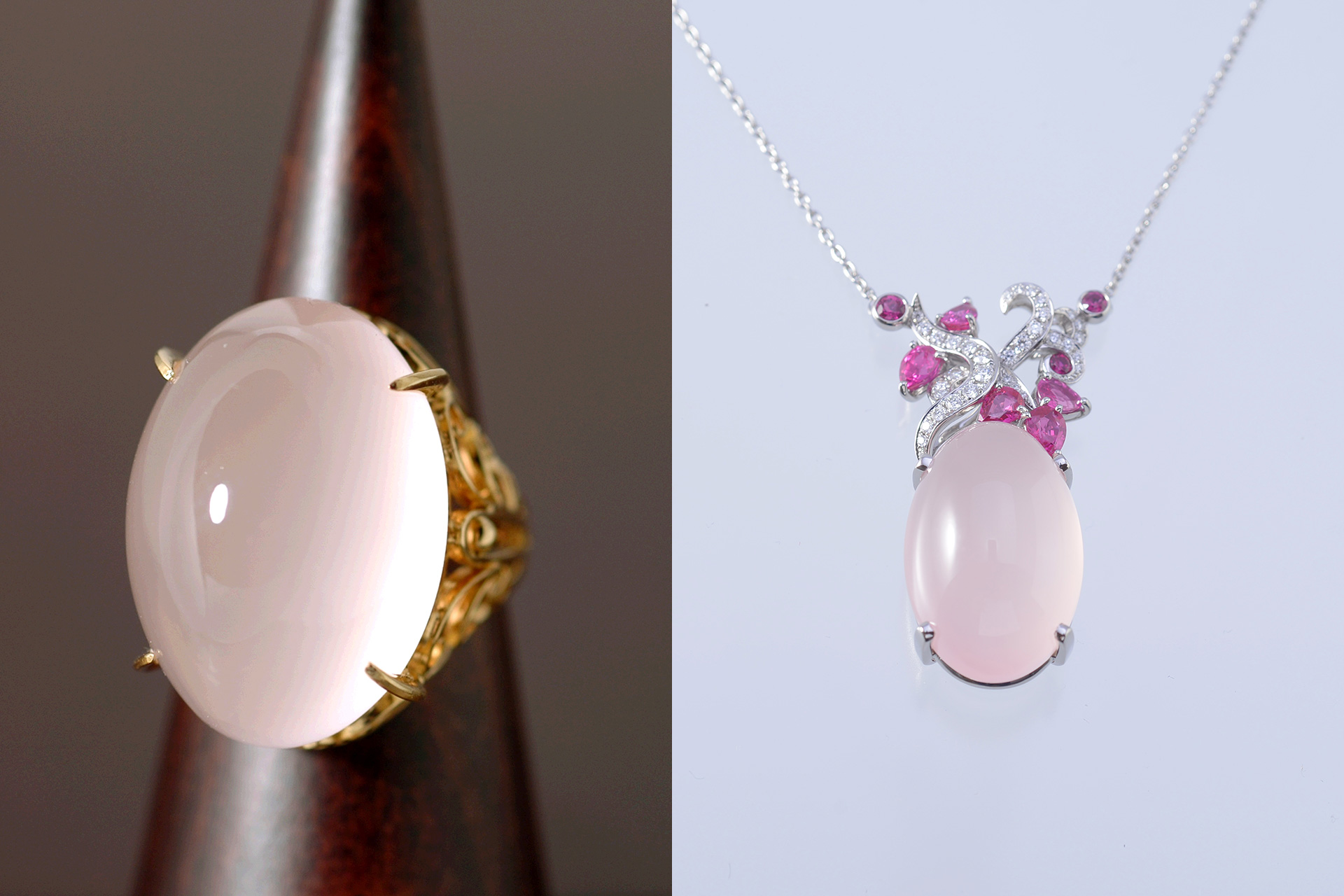 Rose Quartz Ring to Pendant
Ruby (8 pieces) and Melee Diamond Addition, PT900
¥732,000
We also offer re-designing based on your existing jewelry.
Feel free to inquire about gemstone identification, whether remaking is recommended, and your budget.
Remakes incur handmade processing fees similar to custom orders, so balancing the value of the gemstone is crucial.
While it is possible to repolish old gemstones, we may decline processing due to concerns about durability.
Unmounting and cleaning gemstones may reveal hidden scratches or chips.
In such cases, we will pause the processing and consult with you.
We take utmost care in the remodeling process. However, it is impossible to eliminate all risk of stone damage. Please entrust us with understanding. In case of any damage, we will respond sincerely and provide a replacement considering the current market price.
Trading-in unwanted jewelry
Limited to customers who place custom orders or request remakes, we offer trade-in for jewelry and precious metals.
It is possible to subtract the trade-in value from the final cost of processing.
As it is a service, no handling fees will be charged.
Care and Maintenance
Daily Care
With a little care, jewelry can maintain its beauty for a long time.
We recommend wearing jewelry as the final step in dressing to avoid contact with cosmetics, perfumes, soaps, etc.
Sweat or moisture can cause discoloration and deterioration to jewelry. After returning home, it is recommended to remove them, wipe with a soft cloth, and place them on a cloth-lined tray.
For safety, it is advisable to remove jewelry during hot spring bathing, household chores, sports, bedtime, or when taking care of children.
Also, in high-temperature places like saunas or extremely cold locations like ski resorts, it is recommended to refrain from using precious metals to avoid burns or frostbite.
※

*Wearing precious metals may cause itching or skin irritation depending on the individual. If you have any skin problems, please remove the jewelry immediately and consult a specialist.
Care Instructions:
Diamonds, Precious Metals (Platinum and Gold):
After use, wipe the surface of the jewelry with a soft cloth.
Diamonds are hard minerals, so we recommend storing them separately to avoid contact with other jewelry.
You can dissolve a small amount of neutral kitchen detergent in hot water, soak it for a few minutes, then use a soft toothbrush to clean between the prongs and the back of the jewelry.
Rinse thoroughly, wipe with a soft cloth, and dry completely to restore shine.
Many people wear wedding rings and other jewelry made only of precious metals or diamonds, all the time. You should periodically check it for discoloration and deformations.
Other Colored Stones and Pearls:
After use, wipe the surface of the jewelry with a soft cloth.
Please feel free to contact us for cleaning, as the characteristics of each type of gemstone differ.
Storing each piece separately can prevent scratches from other jewelry.
Sizing and Maintenance:
After purchase, the first ring size adjustment, necklace or bracelet length adjustment is free (additional cost for lengthening the chain).
Earring spring adjustments can be done multiple times for free.
Repairs within the scope of normal use will be accepted free of charge for 2 years.
Basic cleaning is always free, but there may be a charge if there are many scratches and repolishing is needed.
Engraving and Guarantee:
The Lotus Collection's original collection, as well as custom-made and remade items, have the brand logo engraved on the back.
This guarantees quality and maintenance. However, if desired, we can provide a gem identification report issued by an appraisal agency at an additional cost.